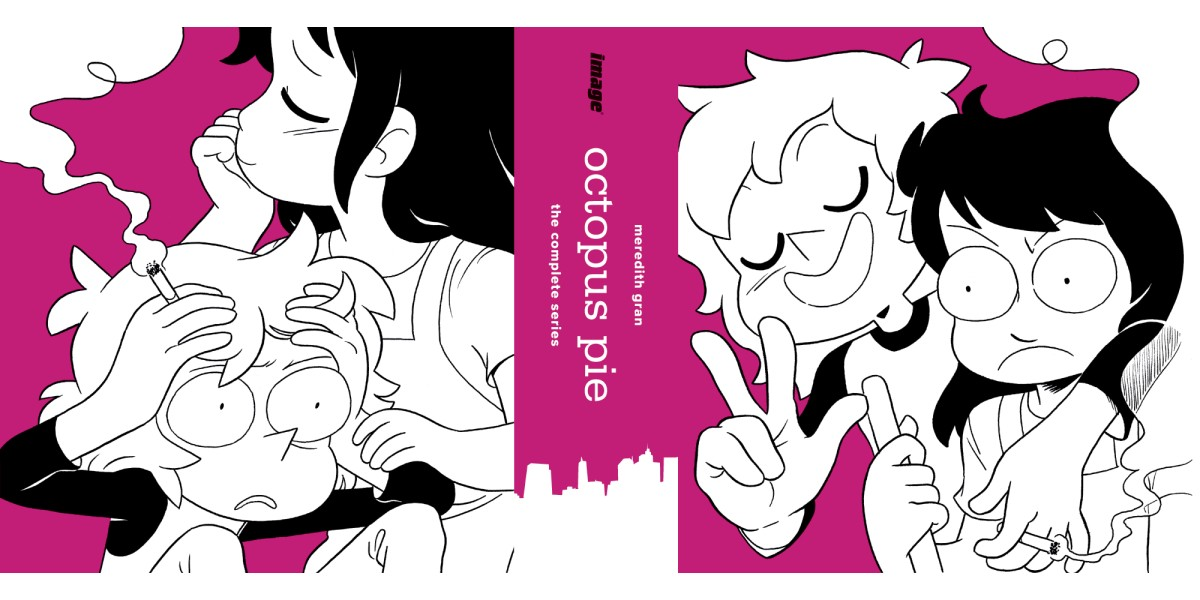 I'm delighted to announce that you'll soon be able to collect the whole Octopus Pie series in a neat, handsome box! Coming September 19th from me & Image Comics. You can read the full press release here.
The boxes, along with all 5 Image volumes, feature new artwork and – perhaps most excitingly – a custom insert that aligns them together on the shelf! Finally, my youthful page formatting decisions, corrected and… vindicated??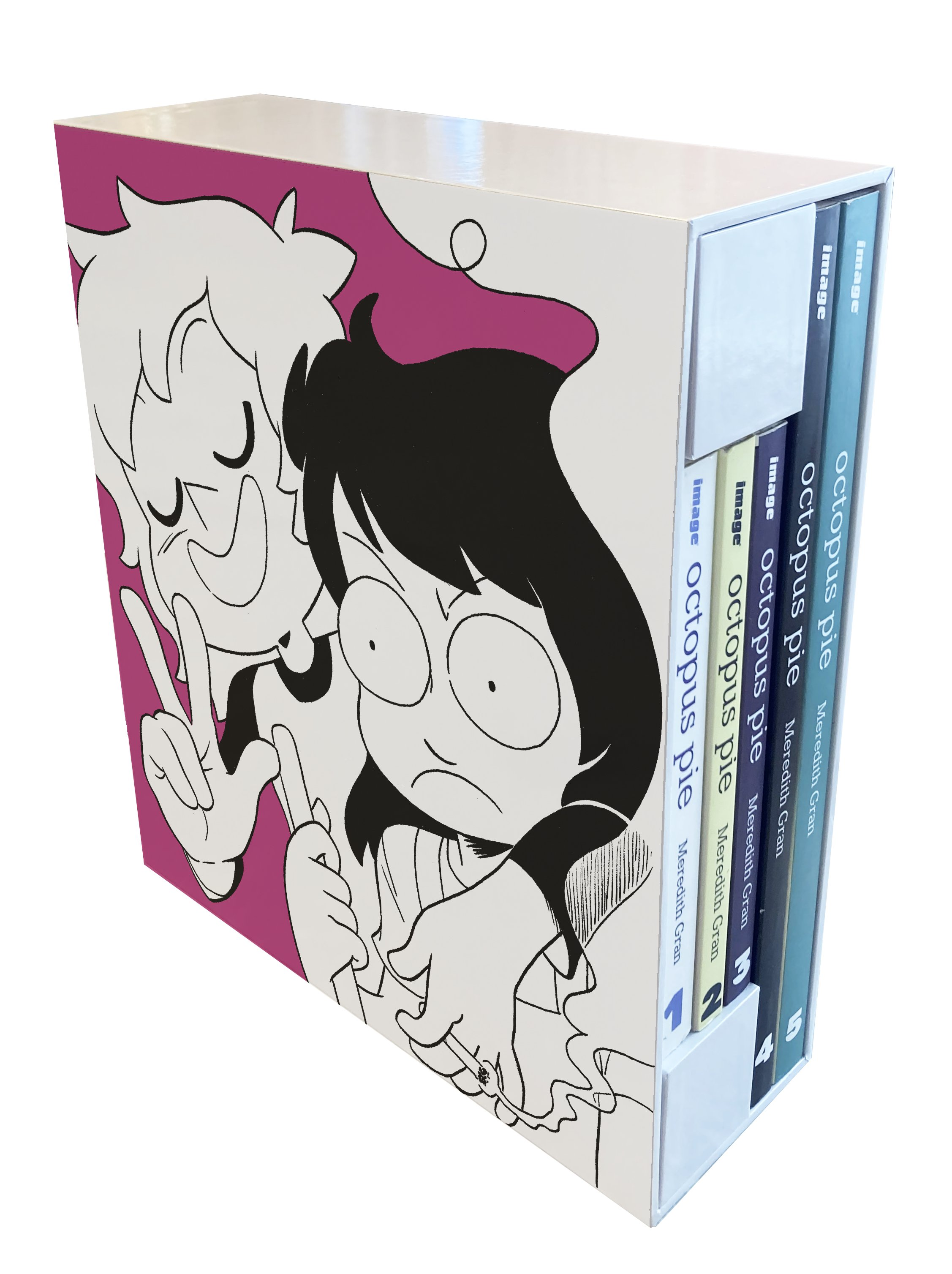 If you've been trying to hunt these books down for a while, you'll be happy to know this release coincides with a REPRINT of Vol 1. Check the press release to find a comic shop that's got your back, or pre-order the whole set from a major retailer.
What does this mean if you want the box, but already own the Image books? Well, apart from the clout of being an original OP head, I'll have a limited but mighty supply of empty boxes for you. I'll offer these online in the near future – more info when I've got it!
It's really fun to have a new OP thing in the mix, and after months of planning and prototyping, I'm so pleased to share what we've made. Thank you for all the love, 16 years on!